Wieland Electronics Cooling GmbH
Wieland Electronics Cooling offers a wide range of cooling solutions for increasing power densities of Electronics, which require edge cutting technologies to remove the heat. The range includes single-phase- and two-phase-cold-plates as well as two-phase immersion cooling solutions for Data center, Automotive industry or Power Electronics.
Organization
Resources
Information material and important documents for download
Contact person
Get in touch - Your contact person at Wieland Electronics Cooling GmbH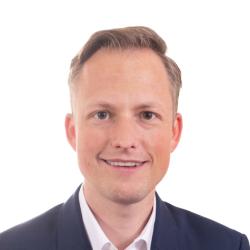 Florian Hudelmaier
VP Product Management Electronics Cooling
Wieland-Werke AG
+49 172 2830 935
Send email

Wieland Electronics Cooling GmbH
Graf-Arco-Straße 36
89079 Ulm
Germany
Managing director:
Ivan DiStefano
Registered office:
Ulm
Court of registration:
Ulm
HRB-No.:
746285
Tax No.:
88004/76934
VAT identification number:
DE360949225
Career
Start your career at Wieland Electronics Cooling GmbH
Already know your search term? Then go ahead and use our full text search. You will get a list of all relevant results.