Heat recovery from grey water
Utilize previously unknown potentials of heat recovery with innovative, double wall safety tubes
Did you know that in Central Europe about two thirds of hot water consumption is for showering? It takes approx. 10 kWh to heat 200 litres of water from 10 to 55 °C, with the heat energy of the discharged water being lost down the drain! In shower water heat recovery, heat is extracted from discharged waste shower water and used for heating the incoming cold water.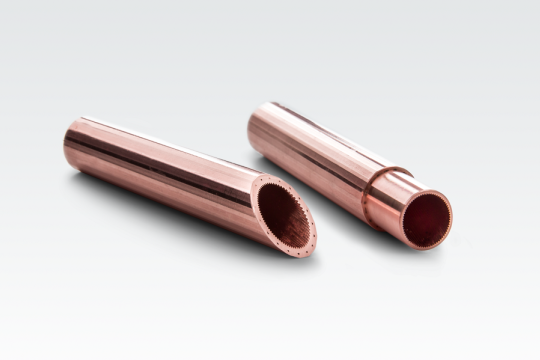 For this purpose we have developed double-wall safety tubes: Double-wall tubes ensure that domestic hot water and grey water are reliably separated. Moreover, the standard-compliant leakage gap makes it possible to detect leakages.
Made of copper and featuring an optimised innovative design, the safety tube offers highest heat transfer performance even in bent condition. As regards the connection situation and the exact tube design, we comply with specific design requirements.
Your benefits at a glance
Best heat transfer | Our innovative double-wall tubes made of copper offer highest heat transfer performance!
Energy-efficient | Save up to 65% of energy for water heating.
Safe | Trust in reliable separation of fluids using safety tubes according to DIN EN 1717.