Subject refrigerants - ecological and economical
Around ten percent of the global consumption of electricity is currently spent on air conditioning - by 2050 a threefold increase is expected. Refrigerants are used that partly contribute to the greenhouse effect. Consequently, the EU and other countries are gradually refraining from using these refrigerants. Alternative refrigerants place new demands on the design of refrigeration and air conditioning systems. With the "phase down" of traditional refrigerants and the emergence of new substitutes, the EU F-Gas Regulation brings a considerable increase in costs. Wieland offers a wide range of answers to this challenge for its customers.
With comprehensive know-how and many years of experience, Wieland supports the trend and has developed technologies that are attractive as standard or individual solutions for plant constructors and the environment: From new alloys for high pressure levels to the significant reduction of refrigerants in heat exchangers - economical, competitive and ecological. The wide range of applications requires a variety of answers.
Technology development for the optimization of tubes and heat exchangers for the different properties of certain refrigerants therefore has two main focuses:
the optimization of tubes and heat exchangers for the different properties of certain refrigerants and

the construction of components which, due to their compact design, also enable a significant reduction in refrigerant.
New refrigerants are tested in our in-house laboratory to provide a basis for designing tailor-made solutions for lower refrigerant requirement - while maintaining high efficiency. In this context, an overall optimization of the plant design and thus the refrigerant load, is also sensible and possible in order to offer the most economical and competitive solutions possible:
For shell-and-tube condensers and evaporators
Precisely tailored finned tube solutions enable energy-efficient heat transfer and a reduction in material, refrigerant and therefore costs. Drop-in solutions for increasing the performance of existing shell-and-tube heat exchangers are also possible. In addition to copper, other materials can be used to replace standard smooth tubes. The software ThermalS for the design of shell-and-tube heat exchangers makes it possible to compare different tube types and technical solutions.

For finned heat exchangers
With the microgroove technology a maximum of efficiency and compactness can be achieved. The small diameters of the inner-grooved tubes result in an increased efficiency of the heat exchanger and thus enable a significantly reduced refrigerant load.

For the use of CO2 as refrigerant
The TÜV-certified product portfolio of K65 copper tubes and the K65 system offer sturdiness and efficiency for high-pressure applications. In addition to its pressure resistance, and simple and proven processing technology such as brazing, the system also offers material savings and outstanding heat transfer properties.
Our refrigerant solutions at a glance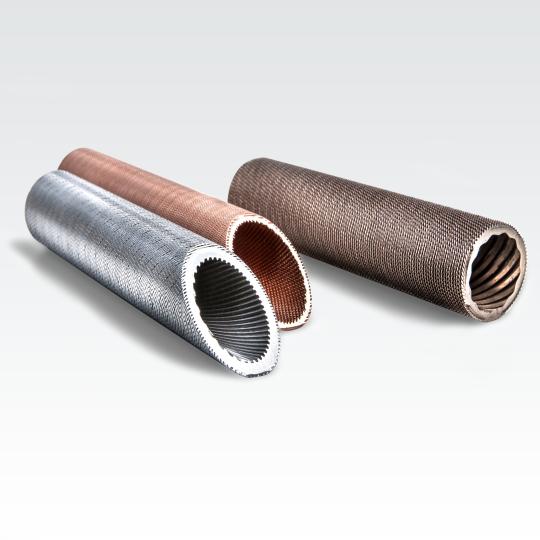 Enhanced surface tubes
For significantly lower refrigerant requirements in the tube bundle
Our solutions, specifically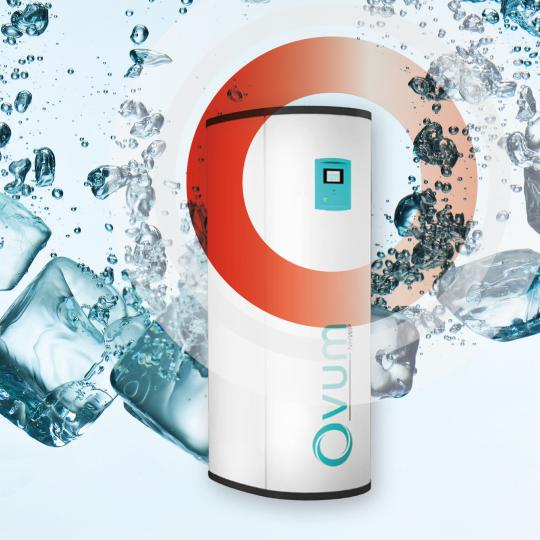 Refrigerant reduction
Drastically reduced: OVUM needs a quarter less refrigerant for its heat pump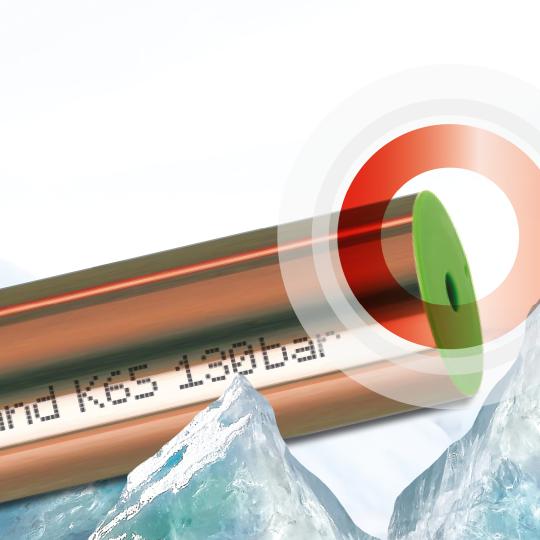 Alloy for high pressure facilities
Why the original K65 tube system remains naturally under pressure